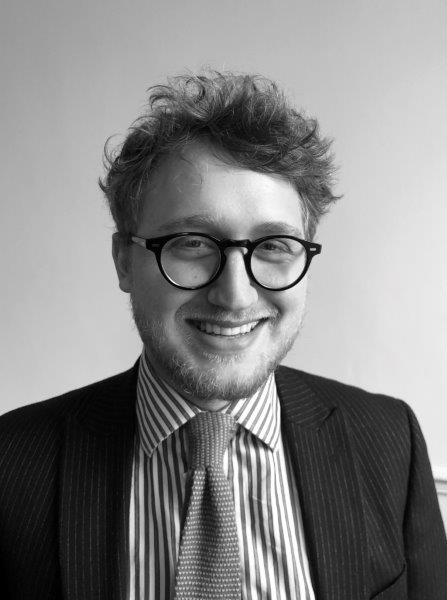 Ned Kemp
Role: Paralegal
Ned is a caseworker and accredited police station representative with experience in working with adults with learning disabilities and mental health challenges. In particular, Ned has expertise in representing clients with psychosis, schizophrenia, bi-polar disorder and depression whilst at the police station and throughout the court procedure. He also has a background of training to assist in working with youths and adults with learning disabilities, Autism, Asperger's and ADHD.
Having obtained a law degree and Masters degree in Law, Ned joined Allen Hoole in October 2018. He is passionate about police station representation and tenaciously fights his client's corner with an eye for detail. 
Ned has experience in successfully defending detainees for offences ranging from murder to drink driving. With his technical knowledge of cryptocurrencies, the dark web and digital devices, he is often called upon to represent those facing allegations of indecent material on digital devices or drugs offences online.
Ned also accepts private instruction for taxi licensing committee hearings where he is developing a reputation for his persuasive and effective advocacy.
Notable Cases:
R v JB (2020) – Client was arrested for possession of firearms and ammunition and facing a mandatory five year prison sentence. Ned was able to consult prior to interview with one of the country's leading firearms experts in relation to the legality of the different seized items and technical defences available. Having advanced a technical defence, this resulted in no further action against our client.
R v A (2019) – Client, a youth, was arrested for possession of class A drugs with intent to supply. With Ned's knowledge of Bristol's diversionary schemes, he was able to effectively advise and make referrals to avoid prosecution altogether. Our client was given a rare opportunity to take part in the Call in Programme, a scheme offered to young people arrested for drug dealing offences to be given access to training and mentoring to avoid the traditional criminal justice route.
R v LB (2020) – Client was arrested for making indecent images of children following forensic examination of digital devices. Following Ned's representing, the police liaised with the crown prosecution service and took the exceptional decision to offer client a Conditional Caution so that he could attend a rehabilitation course.
R v MS (2020) – Client was arrested for murder of his brother in suspicious circumstances. Ned was able to support a vulnerable client through a tactical police interview that resulted in no further action.
R v EG (2021) – Client was arresting for attempting to pervert the course of justice following evidence that they had fabricated a police complaint. The matter was complicated by the client's employment position within law enforcement. Ned was able to dig deep into the client's personal mental health mitigation and persuade the police to offer a conditional caution.
What do client say about Ned?
August 2021: 'Extremely professional brilliant communication got the job done helped me from start to finish would use if I ever needed to again. Highly recommend Ned Kemp.' (KH)
July 2021: 'Couldn't be happier with the service provided by Allen Hoole, specifically dealing with Ned Kemp. He has been nothing but helpful, professional, accommodating and friendly which is just what you need when dealing with any criminal matters. I would thoroughly recommend them to anyone in need of legal support!' (LAR)
May 2021: 'Very knowledgeable, great communication. Ned Kemp was an absolute star from start to finish. Thanks once again.' (MM)
May 2021: 'At without doubt the lowest point of my entire life, There was light and that truly was Ned, Having never been in trouble of any sort before I found myself way out of my depth, Very confused by what was happening, Ned spoke to me for over an hour and explained everything in detail but also in a way I could easily understand, He was realistic, professional, straight talking but friendly and easy to talk to.

I took his advice throughout my case and trusted his judgement 100% and I am now free of it all and can begin to rebuild my life, I am in no doubt that without Ned it would be a very different story.'(EG)
March 2021: 'Hi my name is HS I took advice from Ned. Allen Hoole solicitors' service was fantastic and advice is mind blowing very grateful to you, many thanks.' (HS)
March 2021: 'Ned was a serious help to me today and was polite and upbeat and wasn't afraid to get stuck in when he saw I needed help. (S)
Feb 2021: 'Ned helped me prepare a statement, where I was locked up for common assault but really was the victim. He didn't just had a great attitude (what you really need in this situation), but he made me confident too, he worked quick and made it sound simple. At the end I was released with no charges. Great guy, 100% to recommend!' (JW)