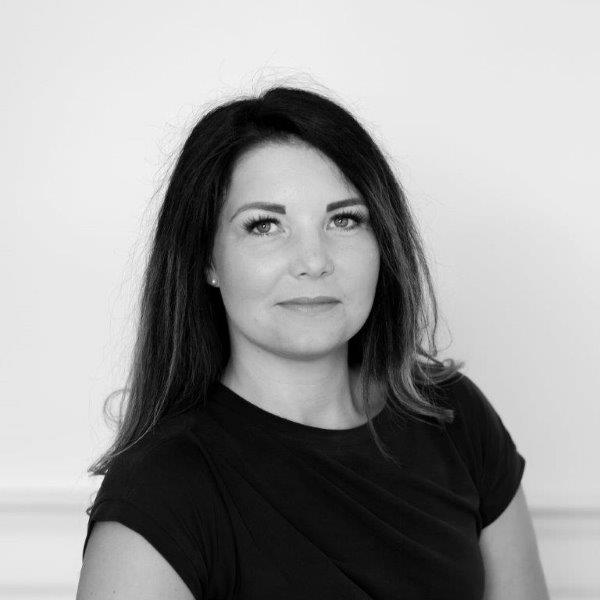 Emily Evans
Role: Consultant
Emily is a Higher Court Advocate and Solicitor who has practiced solely in Criminal Defence since her career began. Emily has experience defending clients in some of the most serious cases at the Crown Court whilst still practicing and appearing regularly in the Magistrates Court and at the Police Station.
Emily is well known for preparing her cases very thoroughly and having an eye for detail. She is regarded as having a caring and approachable manner with clients which sees many clients routinely requesting her by name. Her experience and proven reputation over many years, means that Emily is also regularly instructed in privately funded defence cases.
Whilst still young in her career Emily has worked hard and progressed rapidly being recognised as a very able advocate ahead of her call.
Notable cases include:
Challenging Police Powers
R v W: prosecution of a foreign national for assaulting 3 police officers. W was initially a witness for the prosecution but subsequently became a suspect following Police unlawfully detaining W and seizing a mobile phone. Successful legal argument in showing that the Police were not acting in the execution of their duty resulting in the Judge dismissing the case against W at trial.
Perverting the Course of Justice – Providing false alibi
R v W: Following a fatal road traffic accident caused by W's partner, W provided a statement to Police. W was reluctant to provide a statement but was persuaded to do so by the Police. She could not be clear of the time that she collected her partner. She was subsequently prosecuted for providing a false alibi. Following successful legal argument the case was dismissed before reaching trial. HHJ Lambert commented that the advocate's skeleton argument was "first class".
Assisted Suicide
R v R&R: R had assisted her daughter to commit suicide following a 20 year battle with severe ME. After an 11 month investigation, the decision was reached not to prosecute on the grounds that it was not in the public interest to do so.
Drugs Cases
R v E: Multi-handed prosecution relating to a conspiracy to supply £800,000 worth of Class A drugs. The trial involved extensive cross-examination of the Crown's telecommunications expert. E was acquitted by the jury following a 6 week trial. The trial Judge commented that the advocate did "exceptionally well".
R v G: Multi-handed conspiracy to supply in excess of £1 million worth of Class A drugs to the Bristol and Nottingham area. Undercover surveillance operation which included extensive analysis of telephone data, ANPR cameras and cell site analysis.
Burglary, Robbery & Theft
R v G: Aggravated burglary of a farmhouse in 1995 where 4 masked offenders threatened the occupants with sawn off shotguns. The original investigation, over 20 years ago, resulted in the case being discontinued through lack of evidence. A subsequent re-investigation resulted in the prosecution of G as a result of advances in DNA technology. Issues concerning the preservation and storage of samples from the original investigation and credibility of the subsequent forensic analysis of the samples.
Assault cases
R v B: Prosecution of an experienced carer accused of assaulting an elderly resident. Issues of causation; lawful restraint techniques; hearsay and expert evidence resulting in no evidence being offered on the day of trial.
G v R: Appeal against sentence imposed by the Crown Court for offences of sexual assault where the Defendant was of previous good character and showed significant remorse – sentence of 6 months imprisonment overturned replaced with a community order.
Affray
R v W: W had significant and entrenched mental health difficulties that lead to a siege where he barricaded himself into a room armed with a knife threatening to harm himself. Police arrested and charged him with affray. W was advised by another firm of solicitors to enter a guilty plea which he acted upon. Before being sentenced W sought further legal advice. After obtaining psychiatric reports which deemed W unfit to plead and unfit to stand trial a successful application was made to vacate W's plea. After making further representations to the Crown Prosecution Service they were persuaded to offer no evidence and W was acquitted.
Immigration/people trafficking offences
R v S: S was accused of travelling to France and picking up two illegal immigrants, providing them with false identity documents and attempting to facilitate their illegal entry into the UK.
R v FM: M was a young adult with significant learning and mental health difficulties. He was accused of abducting a 14 year old girl from her care home. Medical reports showed M to have the capacity of a 14 year old child and did not believe that he was doing anything wrong as the girl wanted to spend time with him as friends. The case was subsequently abandoned by the prosecution.
Firearms
R v J: Modified firearm found discarded in a park by a member of the public. Submitted for forensic analysis which linked the Defendant. Legal argument as to whether the prosecution could prove possession of the firearm since it had been modified resulting in the prosecution offering no evidence.
R v B: Following a raid at D's home address Police found a stun gun in a locked cabinet which had been placed there by D's son without her knowledge. D was charged with possession of the stun gun which carried a mandatory minimum term of 5 years imprisonment. Following representations to the prosecution the case was dropped.